My pink obsession is showing no signs of waning, and has instead transferred itself to pastels in general (what's happened to me? Pastels were the one trend I would reliable flip past in every spring magazine feature ever, writing them off as too saccharine and unflattering. Now I want everything in my life to be the colour of sugared almonds and Easter eggs). They've been working their way into my once-neutral coloured life and have cheered me up considerably in the face of the never-ending winter we're currently experiencing.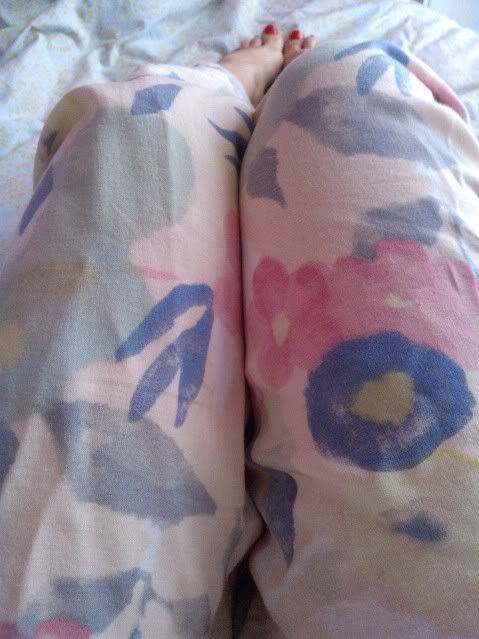 New pyjama trousers- my single favourite thing to wear at the moment. Especially good as the rain makes me want to do nothing but hide inside and dream of summer.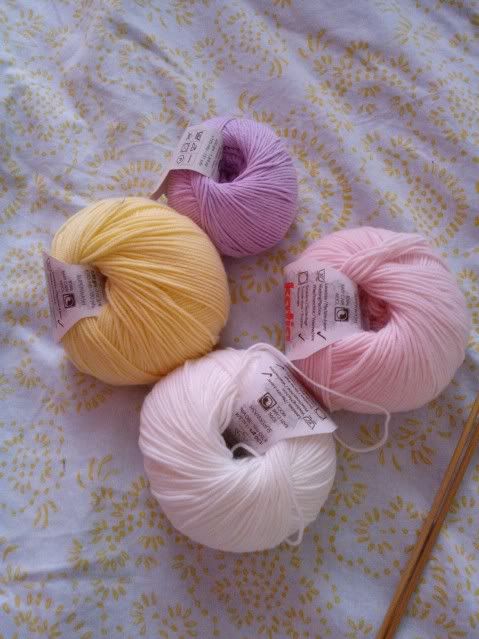 I had the idea of a making a pastel rainbow of an shawl/oversized wrap for spring- this is the first batch of colours I'm planning to use (it'll be a variation on this).
striped top- Pull & Bear, glittery top- Meadham Kirchhoff x Topshop, skirt- Topshop, shoes- Kurt Geiger
A super-girly outfit worn during a rare break in the cold rain, which just about allowed for bare legs. This is so seriously out of character- I'm not wearing a single thing in black or navy.
Of course, if I continue like this, I fully expect to end up dyeing the cats lilac and painting flowers and rainbows on all my walls. Let's hope the sun comes out soon, so I can return to my usual dark and sombre self.